foundation makes it incredibly easy to purchase Instagram Followers using Bitcoin. Not only that, but we offer a 5% discount on all Bitcoin orders! Let's walk through the steps of paying with Bitcoin to ensure your orders hit the block chain in record time.
The first step is to visit the Buy Instagram Followers page and select the quantity you're interested in. The Bitcoin prices displayed are calculated in realtime based on the dollar amount and current Bitcoin value. So, for example if 2.5k Instagram Followers cost $35 and the current value of 1 BTC is $1,000 then the price for 2.5k Followers in Bitcoin is ฿0.035 ($35 / $1,000 = 0.035). Make sense?
Once you've selected the quantity you're interested, you fill out the form:
Quantity is selected based on the button you clicked
Instagram Username or Instagram Profile Link
Email address where Order Confirmation will be sent
Click the Bitcoin payment option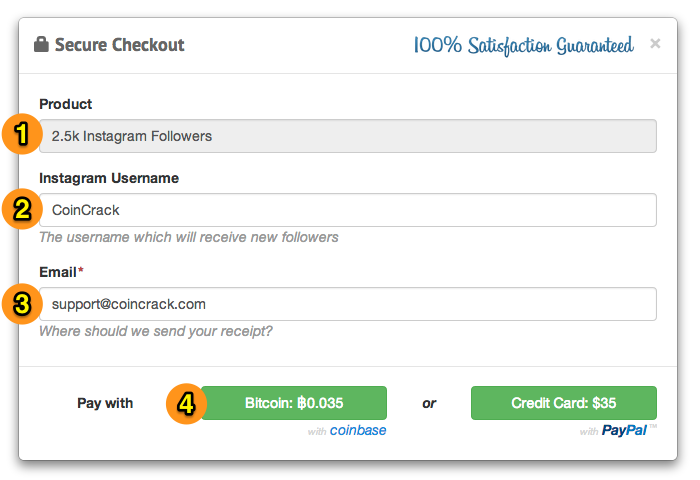 foundation uses the Coinbase merchant checkout tools to facilitate Bitcoin payments. If you have a Coinbase account and you're logged in, the Bitcoin payment screen will look like this: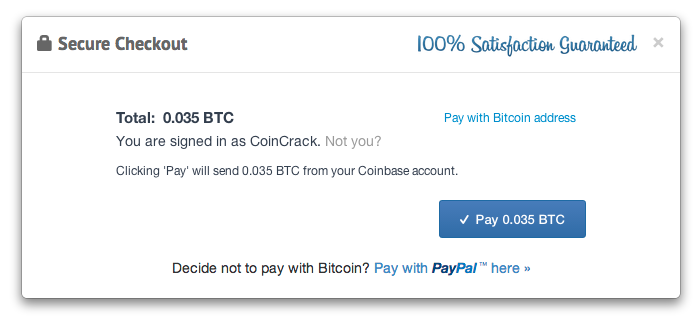 All you have to do is click the blue pay button that that's it! Bitcoin will be deducted from your Coinbase account and since we both use Coinbase, no mining fees are needed =)
If you are not logged in with Coinbase or if you prefer to pay with a different Bitcoin wallet, the screen will look like this: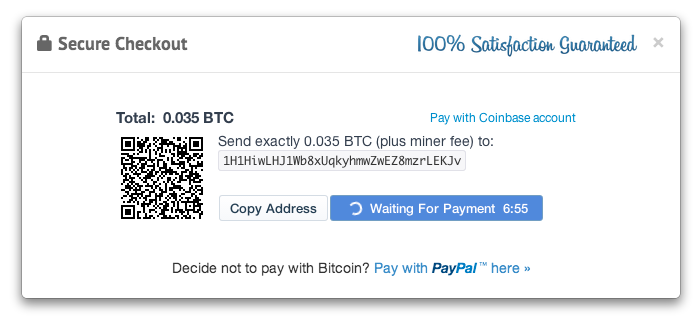 Depending on the Bitcoin wallet software you're using the process may be a little different, but basically you can copy the Bitcoin address displayed and paste it into your wallet software or you can scan the QR code. Once the Bitcoin has been received, the screen will display a success message. Sometimes this may take a minute so please be patient.

That's it! Check your email for an order confirmation containing your Order #. If you have any questions or trouble be sure to reach out – we're here to help. Enjoy your Instagram Followers!